What's been happening in lifespark's world
Reprise: 'Cities for life - cities against the death penalty' annual event in Lausanne: November 27, 2021 - to be repeated on November 25, 2022!
On November 27, 2021, in Lausanne, lifespark joined in with ACAT, The Community of Sant Egidio and Amnesty Internationl – Switzerland, to mark the "Cities for life; cities against the death penalty" annual event.
This year's project was the reading of some of our penfriends' texts by the reader and artist Rita Gay, supported by an original musical creation by Joséphine Maillefer, musician and lifespark member.
The texts came from a call we made in June 2020 with the idea to select some of them to be read in November 2020. However, because of the pandemic situation, the organizers decided to postpone the event to November 2021. Fortunately, it did take place then.
And it will be repeated on November 25 of this year, 2022!
The following link displays the selected original texts. Take a look… some of them are just quite beautiful! Link to the PDF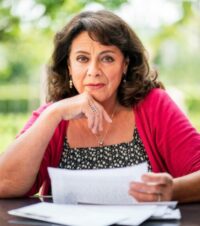 Sterbebegleitung im Todestrakt mit Ursula Corbin
SRF2 interview in German with Ursula Corbin, lifespark founder. Click here to listen to the programme.
Home
Go back to our home page!
about us / lifespark
Find out more about us. See our mission, history and information about our board members and taskholders.
being a penpal
Find out all about becoming a penpal.
The Death Penalty in the USA
Find out about the death penalty in the USA, especially arguments for and against it. There is a lot to learn!
Contact and Members only
When you join lifespark, you get access to the members' area of the site, with all kinds of useful information about penfriendships and our organization.